We have delivered 800 thousand liters of drinking water

We have reached 18 rancherias in Guajira with our program.
Wayuu Indians have benefited.
We deliver more than 800 essential markets.

We have reached 18 rancherias in Guajira with our program.
Medication dosages for children.

Pairs of children's shoes.

We cooked 12 community pots for approximately 1,800 Wayuu Indians.

We held 5 Christmas parties, with meals and gifts.
Come and see the testimonies of our trips full of drinking water, joy and helping hands.
PROYECCIÓN & METAS:
• Continue with 3 annual expeditions to deliver drinking water and humanitarian aid to the 18 Rancherías. This is equivalent to 480 thousand liters of drinking water per year.
• Our goal is to drill the first groundwater well and establish a desalination plant to permanently supply 3,000 Wayuu Indians in the Municipality of Manaure.
FOUNDATION AGUA DE VDA

Magdalena Medio
• In 2018 we joined the conservation of 68 hectares of tropical dry forest in the Magdalena Medio region.
Support
• We have supported the planting of more than 300 native trees.
Green triumphs
• The declaration of the San Antonio Civil Society Nature Reserve
sanctioned by Parques Nacionales Naturales (National Natural Parks) was accompanied.
Saving lives
• We contribute to the conservation of the Howler Monkey biological corridor with this project.
Trees planted to offset the CO2 Footprint
2 Tons less CO2 in the air thanks to our actions and our green products.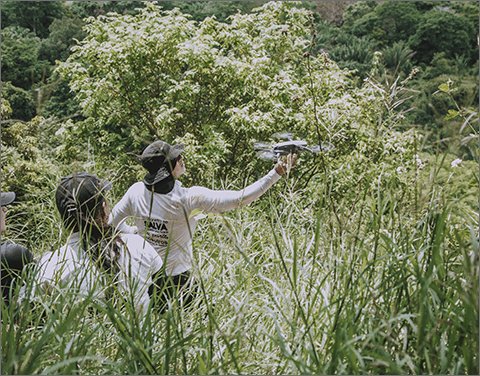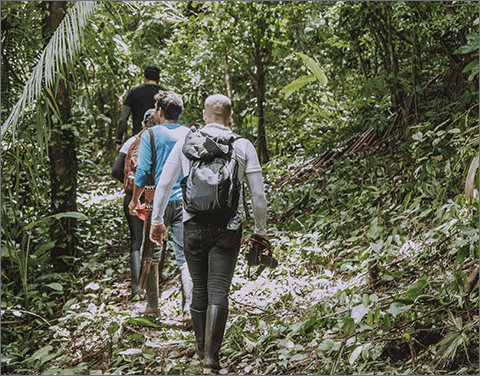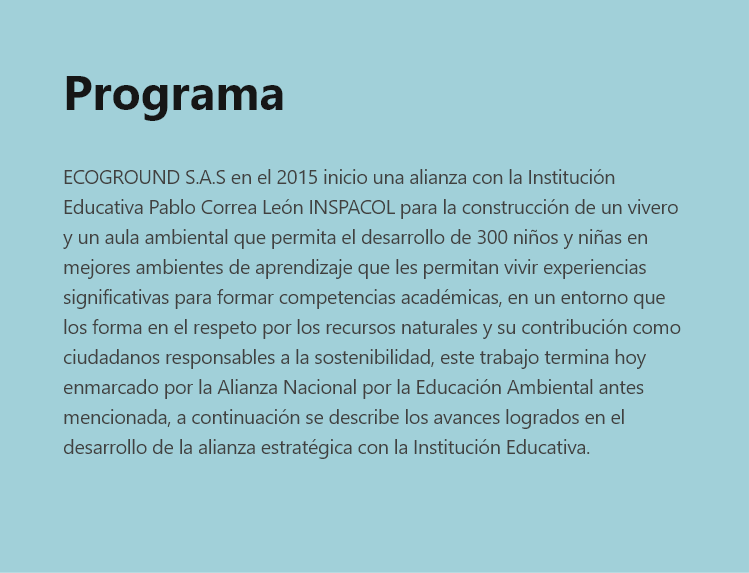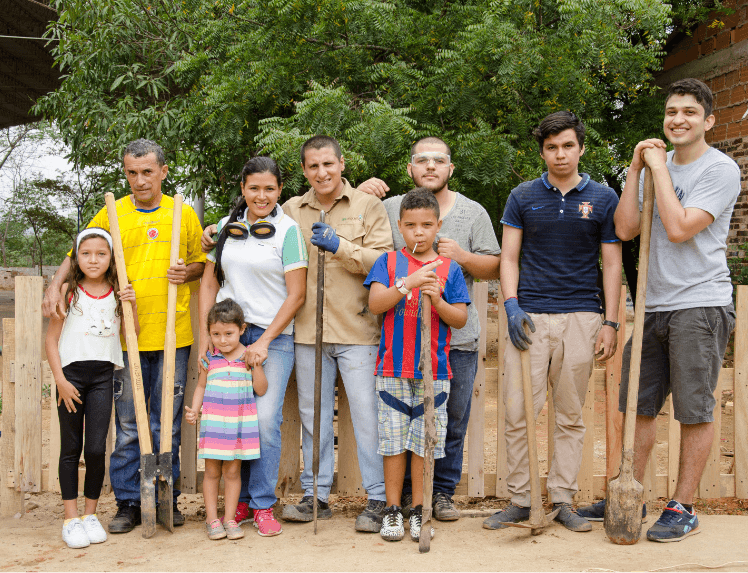 Program: Nursery, organic waste utilization, integrated solid waste management, rainwater management and utilization, environmental classroom, Ecoground's planting life program, FUNSA's recycle yourself program, more life program, 21st century renovation, among others.