Charming and cool children's backpacks in the shape of animals, perfect for going to school, hiking or traveling, with your purchase you help to bring environmental education to parents and children, you contribute to the conservation of biodiversity in Colombia and help children in vulnerable conditions.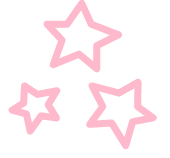 ECOGROUND contributes 10% of the profit for conservation and research of endangered species in Colombia and another 10% is donated to Fósforos Fundación, which serves a population of 300 children in vulnerable conditions in the city of Cúcuta, this work consists of carrying out educational, recreational, sports and recreational activities with children between 3 and 16 years of age, and their families, reinforcing the formation of values to achieve their life project.
Which one do you want to save?
We contribute 10% of the profit for the conservation and research of these species in Colombia.